EXTRA SPACE
OPENING DAY MAY 26th!
Splash Cards and Seasons Passes can be purchased now at the Greenwood Community Center
With Freedom Springs, Greenwood created an experience you can't find anywhere else: taller slides with more twists and turns, a lazy river, cabanas and shelters for groups and large parties, an "island" that functions as a stage for live music performances, and much more.
Open Memorial Day through Labor Day.
---
Freedom Springs appeals to all ages and is a true aquatic destination.
Greenwood's aquatic center has quickly become a summer staple for both residents and visitors from across the state. Freedom Springs hosts a number of public events, including movie screenings, adult-only movie nights and the season-ending Puppy POOLooza event, when our furry friends get their chance to enjoy the water.
Hours:
Monday – Saturday: 11 a.m. – 8 p.m.

Sunday: Noon –6 p.m.

Thrilling Thursdays: Open until 9 p.m.
Features:
Freedom Springs is open Memorial Day through Labor Day and offers several options for private rentals.

850 W. Stop 18 Rd.
Greenwood, IN 46143
317.884.2078

Contact Us


EXTRA SPACE
EXTRA SPACE
It's one of the first things you'll notice as you make your way through Greenwood: families.
You'll see parents standing in line with their children at Mrs. Curl Ice Cream Shop, a family of four riding bikes along the city's trail system, or a mom and dad parking a van full of children at Freedom Springs Aquatic Center. Families are everywhere in Greenwood, and it shouldn't come as a surprise. We offer a lower cost of living compared to similar cities surrounding Indianapolis. Add to that a much shorter commute to downtown Indy, and you can see why so many families choose Greenwood.
Our community offers three high-performing school districts – Greenwood Community, Center Grove and Clark-Pleasant – all possessing a rich academic history. When it's time for your children to decide on college, they can stay close to home and attend some of the best universities in the country. IUPUI and Butler University are just a short, 30-minute drive, while Indiana University is less than an hour south and Purdue University only an hour and a half to the northwest.
Greenwood families and young professionals enjoy a variety of dining options, including a number of local downtown favorites, all your nationally known staples, and several homegrown breweries and coffee shops.
And in addition to all of the wonderful things Greenwood can offer, the city is still just a 15-minute drive to Indianapolis, where families can go for a stroll on the canal, catch an NBA or NFL game, visit the Indianapolis Zoo, or catch a concert on the lawn at White River State Park.
Come explore the possibilities…
EXTRA SPACE
EXTRA SPACE
"I wake up every day focused on four key areas." - Mayor Mark W. Myers
Public Safety, fostering a livable community where people feel secure.


Infrastructure, maintaining and improving roads, utilities and access to and from Greenwood.


Quality of Life, driving community engagement through sense-of-place initiatives.


Economic Development, broadening Greenwood's tax base with a business-friendly environment.
EXTRA SPACE
EXTRA SPACE
The Greenwood Recovery Court helps people recover from drug and alcohol problems, rebuild their lives and strengthen their families. Participants are adults who have a long-time problem with alcohol or other drugs and who have failed in other treatment programs. The goal of Recovery Court is to help the participant become a law-abiding productive citizen.
The Recovery Court, like probation and all post-conviction services offered by the City of Greenwood, is funded entirely through fees paid by the people receiving the services, along with some small grants. No local tax dollars are spent on the Recovery Court or other post-conviction services.

Eligibility
To be eligible for Recovery Court, a participant must have had a minimum of two law enforcement contacts due to alcohol or drugs within the past
five years.
Recovery Court does not accept individuals who have any convictions for crimes of violence, including sex offenses. Recovery Court generally will not accept anyone with a conviction for the sale of drugs.
Each participant is required to have a paying and verifiable full-time job or be enrolled in school full-time. Any participant who is able to work and does not have a full-time job or be in school full-time must perform 40-hours of unpaid community service work.
EXTRA SPACE
EXTRA SPACE
Congratulations on becoming Greenwood's newest entrepreneur! Let's make sure you get started down the right path.
First, if you have not yet done so, you will want to register your business with the State of Indiana. Start by visiting InBiz, the state's website portal that helps new businesses get properly registered and helps existing businesses stay up-to-date.
Next, you'll want to contact the City of Greenwood. We'll walk you through zoning, permits, inspections, utilities, signage and any important regulations that may apply to you and your business. We'll also discuss incentives or other assistance that may be available.
Finally, reach out to the Greater Greenwood Chamber of Commerce. The Chamber is an active advocate for local business community and offers several resources and programs to assist business owners.
Small business owners are the backbone of Greenwood's economy. You're in good company.
EXTRA SPACE
EXTRA SPACE
The Building Commissioner assists citizens and contractors with the following:
Building permits

Inspections for permitted projects

Building code questions

Investigation of potentially unsafe structural issues
Building Permit Reports (for a description of permit type codes click here)

300 S. Madison Ave.
Greenwood, IN 46142
317.881.8698
Lowell Weber, Building Commissioner
building@greenwood.in.gov
EXTRA SPACE
EXTRA SPACE
Working with the Planning Division, part of Community Development Services, the Advisory Plan Commission oversees all aspects of Greenwood city planning operations. Areas of focus include zoning, site plans, construction, land annexation, land alteration and city signage. The commission meets on the second and fourth Monday of each month, at 7 p.m. at Greenwood City Center.
Members: Brent Corey, Daniel Johnston, Monica Magna, Duane O'Neal, Trent Pohlar, Mike Sawa, John Shell, Matthew Smith, Phil Tinkle
EXTRA SPACE
EXTRA SPACE
Greenwood's Engineering Division is responsible for a number of city projects and processes:
Review site, subdivision and other proposed plans regarding land alterations, ensuring plans meet the city's subdivision




control ordinance specifications, as well as general engineering criteria.





Prepare construction and material specifications for public works projects.





Design various city projects, including drainage, street and parking facilities.





Take, respond and direct inquiries from the public.





Review all proposed residential and commercial improvements for the sanitary sewer utility.





Review all construction plans and documents for city-proposed sanitary sewer utility projects, and assist in the planning




and administration of the utility.





Review and approve all SAF Applications for existing and new construction.

300 S. Madison Ave.
Greenwood, IN 46142
317.887.5230
Daniel Johnston, Director of Community Development Services and City Engineer
johnstond@greenwood.in.gov
EXTRA SPACE
EXTRA SPACE
The Emergency Medical Services (EMS) Division is responsible for training and maintaining the certification of the EMTs (Emergency Medical Technicians), Advanced EMTs, and Paramedics for the City of Greenwood. The division operates as an Advanced Life Support Non-Transport at
the Paramedic level.
EMS Training
To fulfill the need for quality EMS response, all Greenwood Fire Department firefighters are cross-trained as Emergency Medical Technicians. The EMS Division Chief is responsible for day-to-day operations, supply and equipment issues, and quality assurance.
The division recertifies its EMTs annually. This process requires many hours of continuing education. Training for the EMTs takes place on a monthly basis with 3-6 trainings per month and quarterly EMS evaluations.
Greenwood Fire Department has four ALS engines with EMS equipment for emergency runs. The EMS Division strives to provide the best patient care to Greenwood citizens and visitors.
Ambulance services are provided in coordination with Seals Ambulance.
EXTRA SPACE
EXTRA SPACE
Well done. Growth is the surest indicator of success, and it seems you're ready to expand. Whether growing locally or establishing a presence in Greenwood, we want to help.
Finding the perfect place to expand your business can be a bit of a challenge. There are so many factors involved, which all play a part in where you will ultimately decide to expand. From land options to labor force, it can be hard to collect all the relevant information. Luckily, here in Greenwood, we like to display what gives us pride and what helps us make progress. Look below to see exactly what Greenwood has to offer!
Contact us when you're ready. We'll make sure you're on the right track and talk about ways the city can provide assistance.
EXTRA SPACE
Looking to Partner with these events? Click here for all the info!
EXTRA SPACE
The Board of Aviation Commissioners oversees Indy South Greenwood Airport, ensuring the highest standard of operations and management, and encouraging the airport's continued growth and development. The board's key tasks include project development, airport maintenance and operations, airport safety and energy sustainability. The commission meets on the second Thursday of every month, at 5:30 p.m. at Indy South Greenwood Airport.
Members: Scott Hines (Board President), Howard Hubler, Cora Steinmetz, Melvin Weddle
EXTRA SPACE
EXTRA SPACE
The Planning Division works to makes sure Greenwood develops in a way that benefits the entire community. The division regulates and assists businesses in various improvement and development areas, including land use, zoning, site plan review and construction.
The Planning Division is also responsible for land alteration and sign permits. Land alteration permits are required to begin preparing a site for development, and sign permits are required for all business signage within the city, including temporary signs.
Architectural Design Standards (required for all new residential construction)

300 S. Madison Ave.
Greenwood, IN 46142
317.881.8698
Bill Peeples, Planning Director
peeplesb@greenwood.in.gov
EXTRA SPACE
EXTRA SPACE
The Fire Code Enforcement and Investigation Division has two distinct, yet overlapping roles:
Enforcement of the Indiana Fire Code and the City of Greenwood Fire Ordinance for all new and existing businesses, industries and the continuously growing subdivision communities.



Investigation of the origin and cause of reported fires.
Fire Code Enforcement
Greenwood is a continuously growing community. With this growth comes the responsibility to assure that new businesses, industries and residential communities are planned and designed to meet the Indiana State Fire Code as well as the City's Ordinances.
The Code Enforcement and Investigation Division conducts on-site inspections of buildings as they are being built to assure that any and all issues can be addressed early on in the process, saving time and unnecessary expenditures to correct any errors.
The division also regularly inspects businesses and industries throughout the community to assure that the owners and occupants remain in compliance with fire prevention codes. Division members must also inspect buildings whenever major remodeling, renovation or expansions take place.
According to State Law, whenever a fire is reported, the responding fire department must determine where the fire started and why or how it started. The Code Enforcement and Investigation Division has three (3) full-time investigators to assist with the determination of the origin and cause
of the fires.
EXTRA SPACE
EXTRA SPACE
Interested in relocating your business to Greenwood? You'll be happy to learn your company will be home to one of the most accessible locations in the United States.
Greenwood has highly skilled workers and is just 15 minutes south of Indianapolis, within a day's drive to 75% of the U.S. population. In less than five hours, you can be in Chicago, Detroit, St. Louis, Cincinnati or Nashville.
But that's just one of the many benefits. Public-private partnerships, a regional airport and an active Chamber of Commerce make Greenwood an ideal hub for your operations.
EXTRA SPACE
EXTRA SPACE
Easement Use Permit - Required before the erection of any fences or structures, the planting of any tree or shrubs, or the introduction of any rain garden or bioswale in an existing drainage easement or utility easement. This permit is required on all properties, of any use and any size.
IDEM – Rule 5 Notice of Intent - A general permit, with an application called a Notice of Intent (NOI). This permit is issued from the Indiana Department of Environmental Management (IDEM) notifying the agency of the intent to operate a proposed construction project in a manner consistent with the "permit conditions" established by Rule 5. Click here for more information.
Land Alteration Permit - Issued after a residential site plan, commercial site plan, secondary plat or approval request has been reviewed. This permit provides for the commencement of land disturbance in anticipation of eventual building construction on the property. It signifies that the submitted development design complies with the zoning, subdivision control and drainage ordinances.
Self-Monitoring Report (Individual Lots)
Start or Stop Service - This may only occur if a property changes ownership.
Stormwater Erosion & Sediment Control Permit - Required for all individual lots disturbing 10,000 sq. ft. or more of total land area. A formal review and issuance of this permit is required before a building permit can be issued. Similarly, for individual lots disturbing less than 10,000 sq. ft. of total land area, developed within a larger permitted project, a permit is necessary before a building permit can be issued.
Stormwater Management Permit - Issued to all development or redevelopment of land that results in land disturbance of one (1) acre or more. This application is part of the site development process and SWPPP plan.
Stormwater Nuisance Investigation - Landowners have the right to file a request with the Board of Public Works & Safety to investigate alleged stormwater nuisances. The fee to file a petition is $200.00.
Stormwater Rate Determination Appeal - If any Stormwater Utility customer feels that the ERU multiple assigned to his or her property is inaccurate, they may file an appeal.
Stormwater Requirements Waiver Request - Any person or entity requesting a waiver/variance of issues of water quantity and/or water quality, must complete and submit this form. The issue will then be placed on the agenda for the following public meeting of the Board of Public Works & Safety.
EXTRA SPACE
Latch Key and Education Station are now registering!
First payment and initial registration must be made in person at the Community Center.
Spots are limited, first come first served.
Having undergone a multi-million dollar renovation, the Greenwood Community Center has been completely re-imagined. Highlights of the new
facility include:
Expansion and modernation of the adult workout area featuring the latest in cardio and weightlifting equipment


A two-story space devoted entirely to children, open during all center hours, offering STEAM-focused play features that are fun, creative and challenging for children of all ages

Separate, spacious environments for adult fitness and yoga classes

A unique Luckey Climber, a three-dimensional climbing sculpture designed for kids – Luckey Climbers are housed in museums, parks and play areas around the world
New meeting and gathering spaces - available for rent - and the basketball gym, including the two full-length courts and 9 regulation-size goals, are open as well.
The Gym Hours:
Monday – Friday: 5:30 a.m. – 10 p.m.

Saturday: 8 a.m. – 8 p.m.

Sunday: 10 a.m. – 8 p.m.
Kid City Hours:
Monday – Thursday: 9 a.m. – 6 p.m.

Friday – Sunday: 10 a.m. – 4 p.m.

100 Surina Way
Greenwood, IN 46143
317.881.4545
Friends of the Community Center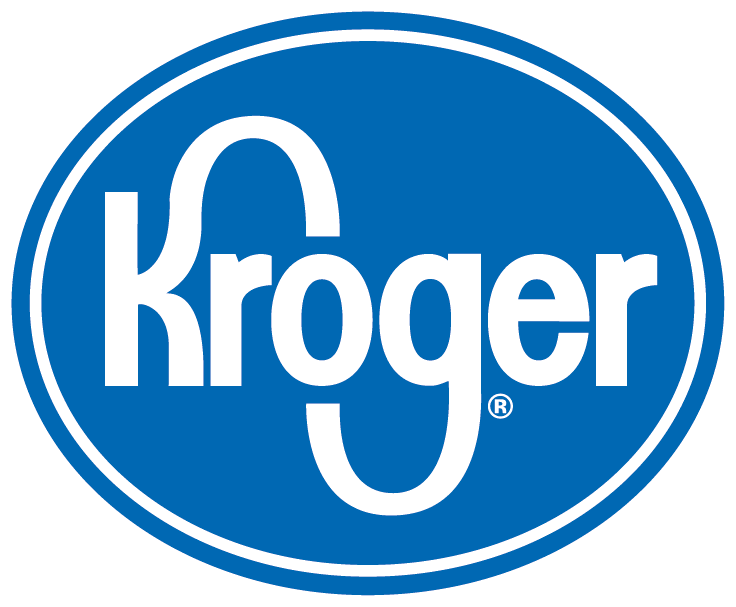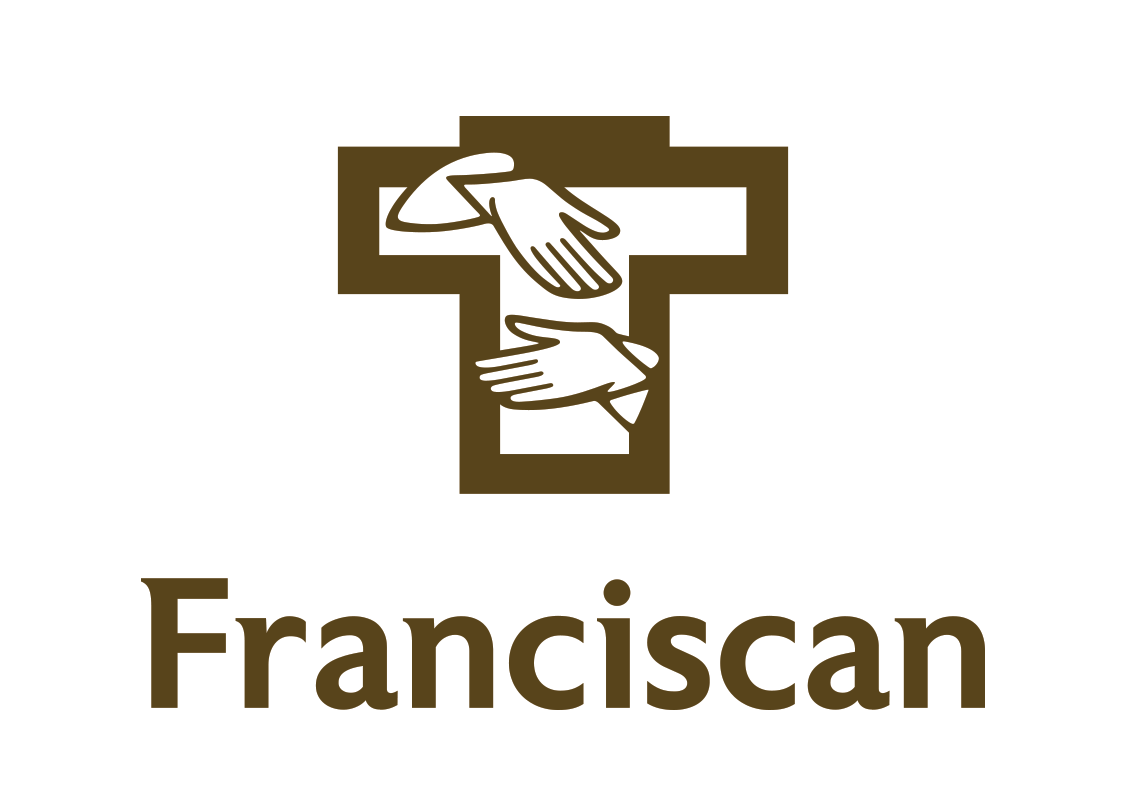 EXTRA SPACE