EXTRA SPACE
Old City Park, one of the city's most storied parks located in the heart of downtown, is being completely re-imagined. The park will feature a promenade – designed for both pedestrians and bicyclists – providing access from Madison Ave. to Meridian Street.
The promenade will run adjacent to Mrs. Curl, Greenwood's legendary ice cream shop. It will also connect to the planned expansion of Pleasant Creek Trail, providing a path into Craig Park and the Greenwood Amphitheater.
Plans also include a new tree-lined road connecting Surina Way to Market Plaza and the replacement of a century-old sewer.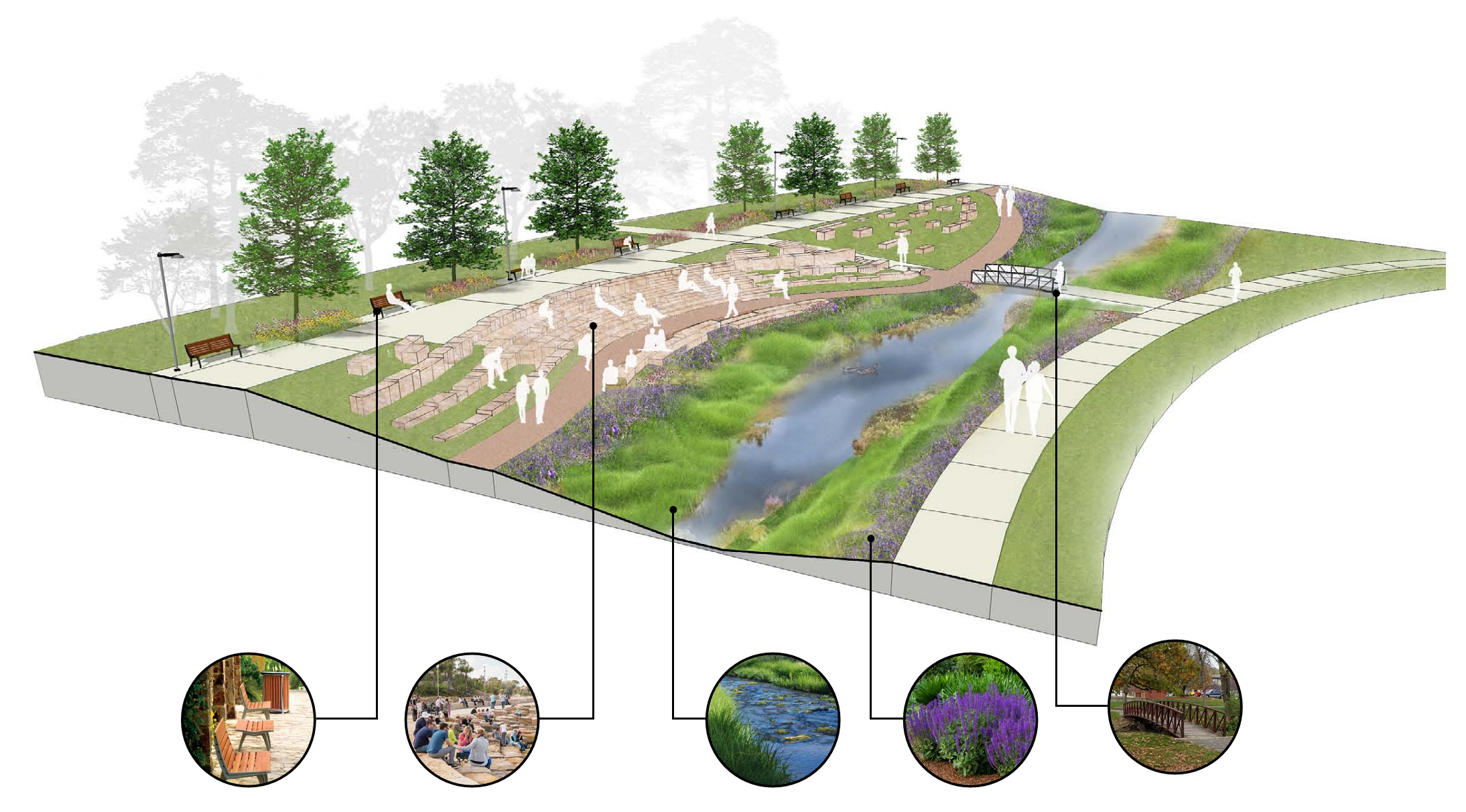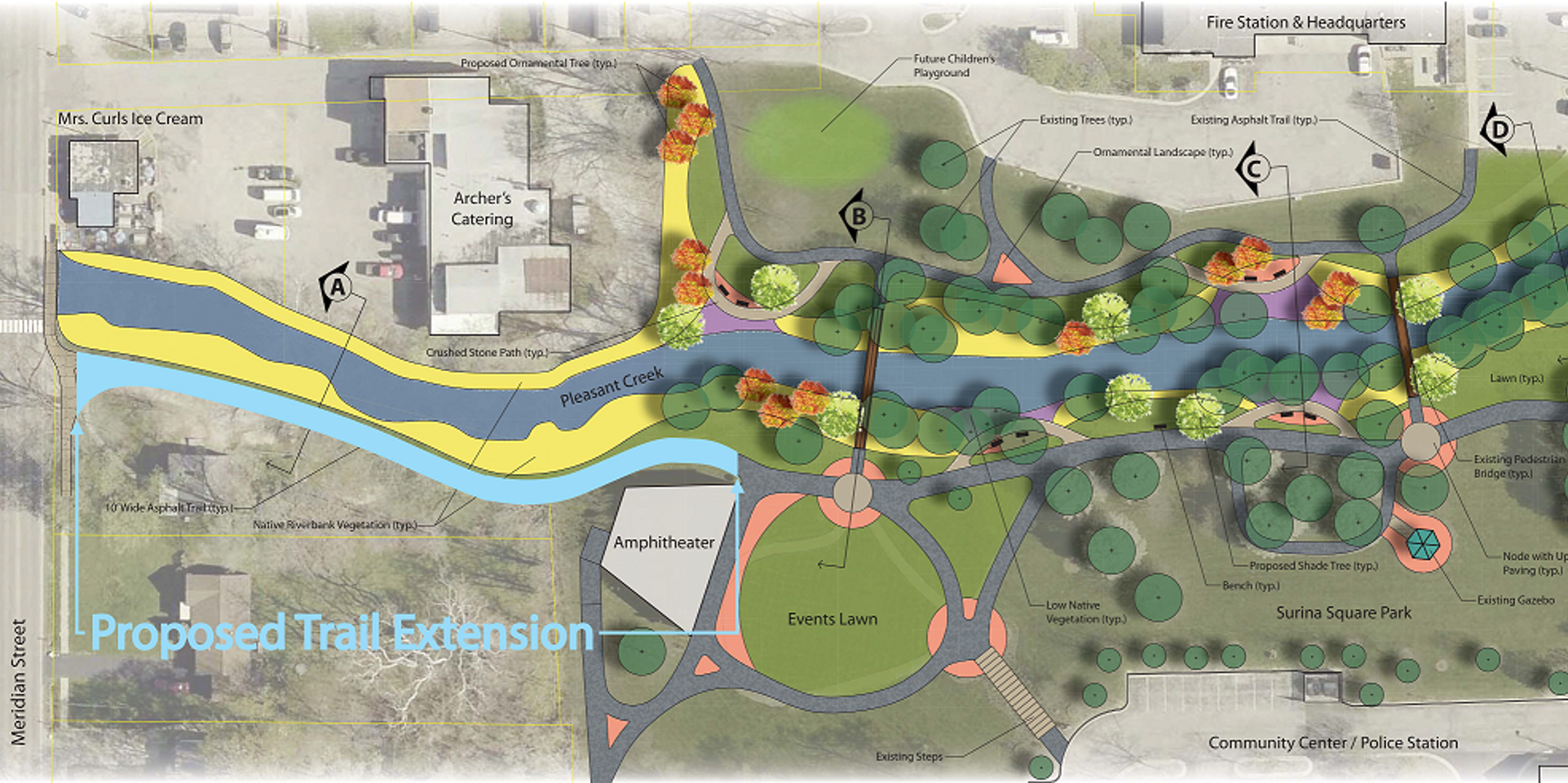 EXTRA SPACE