EXTRA SPACE
The City of Greenwood loves food trucks! The Greenwood Parks Department and Greenwood Parks Foundation are partnering to bring a food truck program to Old City Park. As the food industry continues to grow and change, a food truck program aligns with our organizations' goals to provide a first-class outdoor recreational experience to our residents, while also lowering the barrier for food entrepreneurs to test menu options and market their businesses.
Where:
Old City Park, along Meridian Street
Food Trucks/Trailers will be permitted to park parallel to the Bocce Ball and Shelter House (see map below).
When:
Fridays and Saturdays
May 2021 - October 2021
5 - 9pm
Cost:
Each food truck will be assessed a $40.00 charge per day, due at the time of registration. This $40 will be in the form of a donation to the Greenwood Parks Foundation, a 501(c) organization.
Scope:
The program will be limited to two (2) trucks per shift to maximize customers for participants:
- (1) Food (entrée) truck/trailer per shift
- (1) Confectionery truck/trailer per shift (i.e. Ice Cream, Snow Cone, Doughnuts, Deserts, etc...)
How:
Trucks can register/reserve space HERE. Please call Parks Assistant Director Jen Winget (317.881.4545) for any troubleshooting.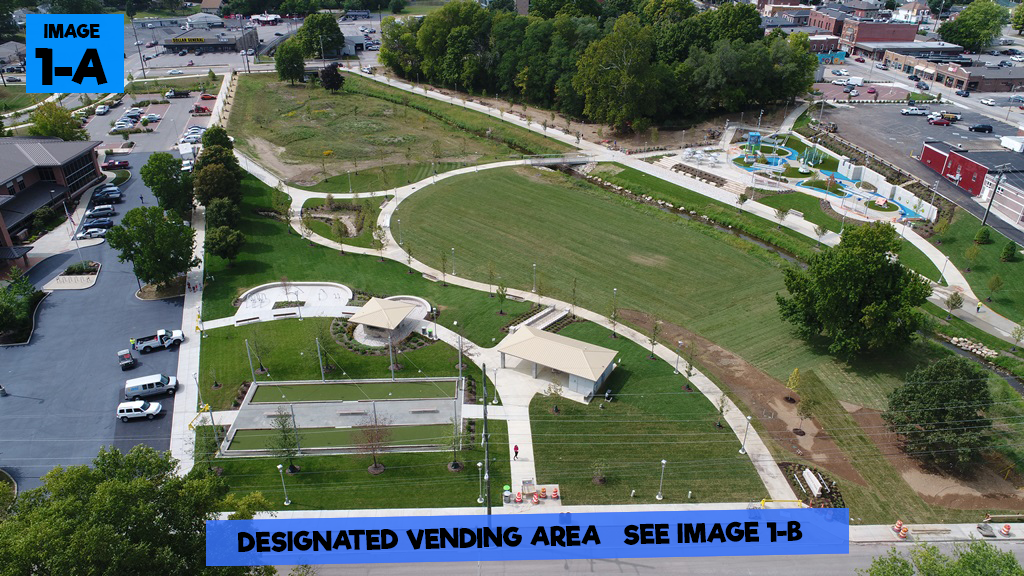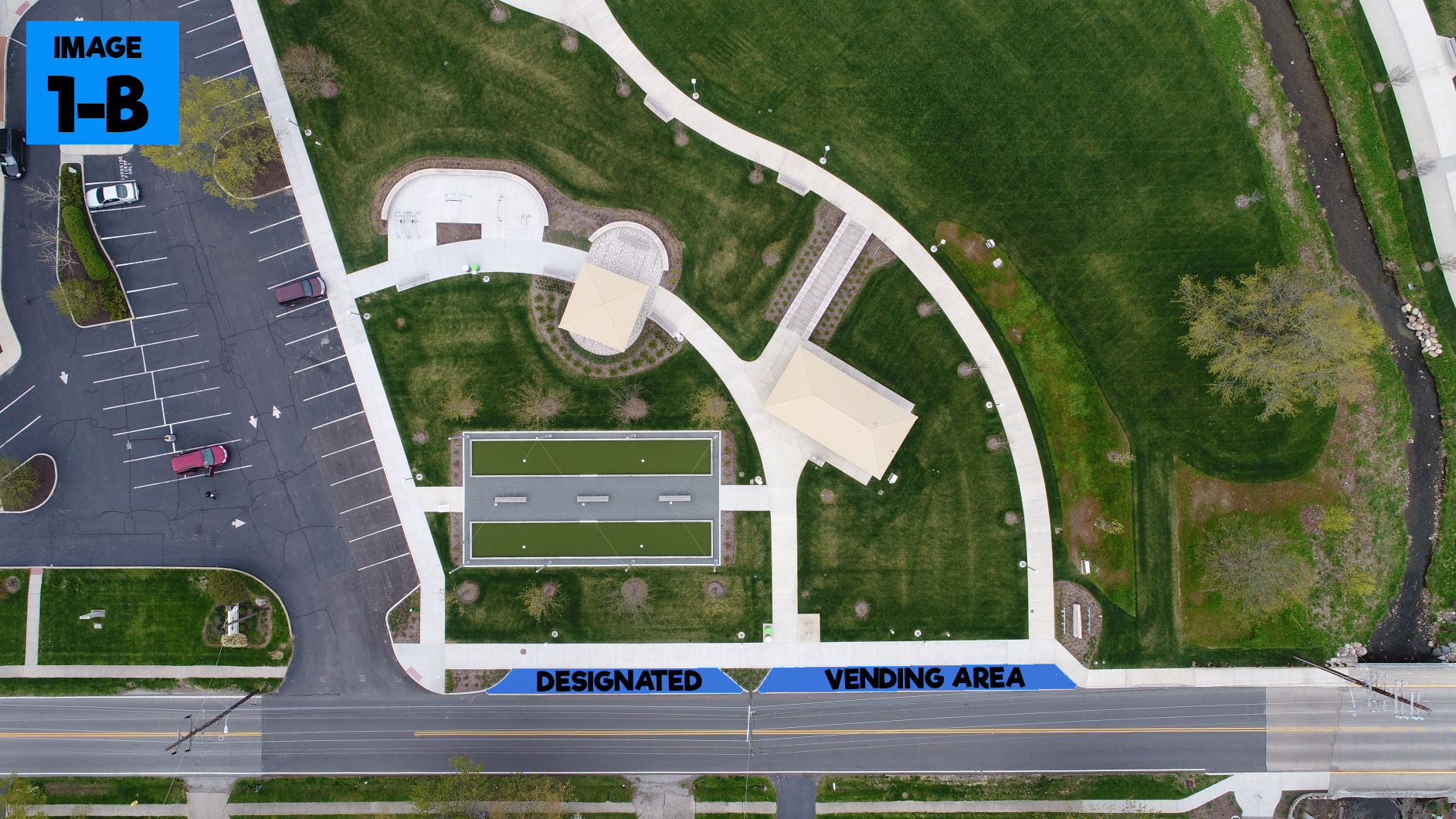 *Please Note:
Registration Payments are secured through the Greenwood Parks and Recreation Department online portal or check made payable to Greenwood Parks Foundation (100 Surina Way, Greenwood, IN 46143). Once Payment is confirmed, you will be issued a permit. Permit must be visible at all times while vending.
Failure to pay for the vending permit in advance of vending will result in shift forfeiture. Vendors will not be credited for missed shifts. Shifts forfeited due to any reason, including but not limited to, truck malfunction or inclement weather will not be refunded. Vendors can pay for multiple days in advance if preferred.
Food Trucks or trailers are permitted to be present and vending earlier than time stated on the designated day, however, vending must take place per stated time and in the designated spaces. Food trucks or trailers must be removed at the end of each shift.
EXTRA SPACE