STEPHANIE SAILER - Kingston, IL
"Nature's Quintet"
"Nature's Quintet is based on the Columbine Flower, native to the Midwest. The enlarged petal forms create a simplistic, other-worldly beauty. Even though the sculpture is made from metal, you can almost feel them fluttering and swaying in the wind. The harmonious relationship between each petal mirrors the delicate movement of dance or music, each part positioned in
tandem with the others."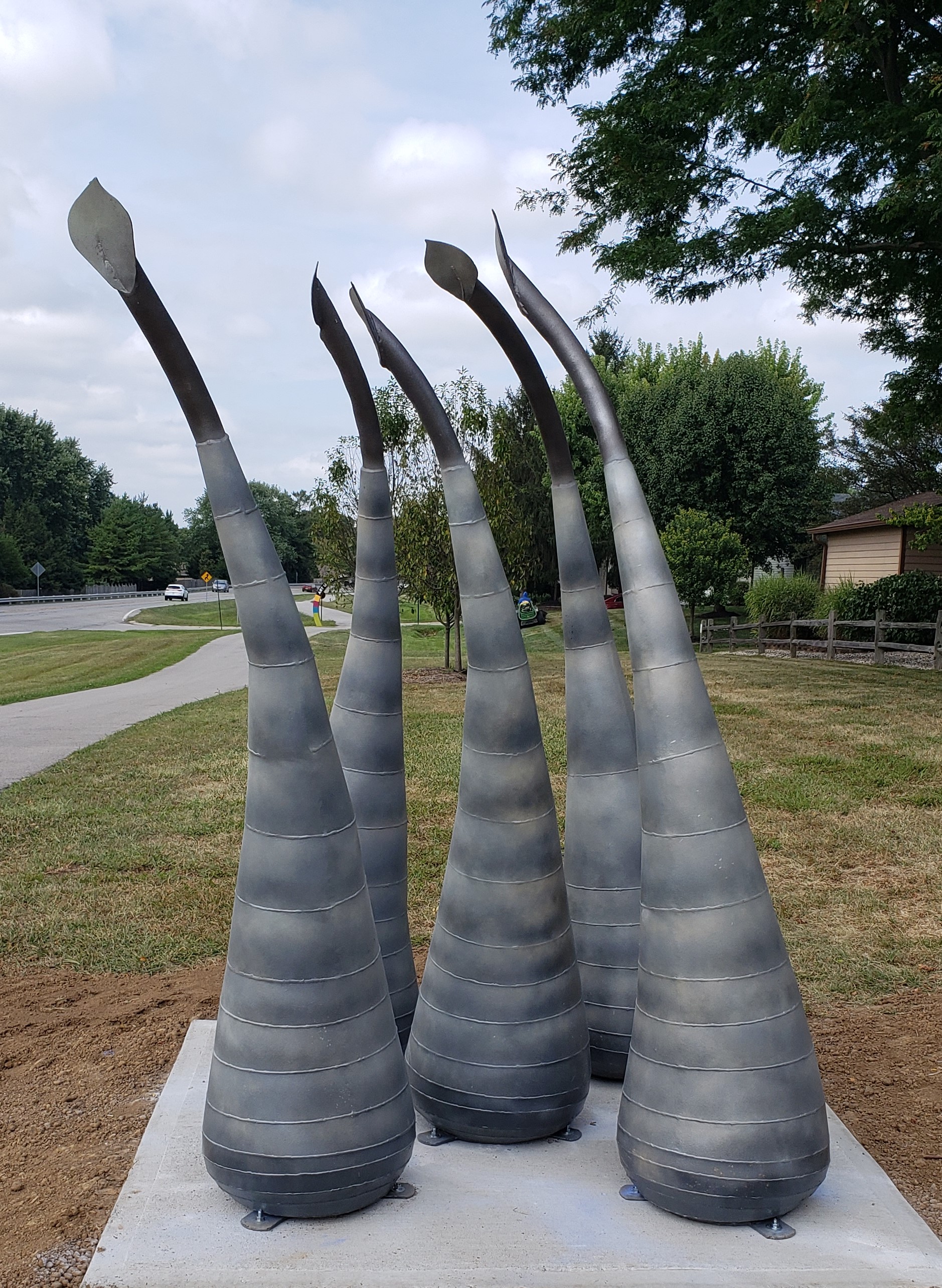 BEN PIERCE - Cape Girardeau, MO
"Triumph"
NATHAN S. PIERCE - Cape Girardeau, MO
"Bright Days"
"I love the surprise that we get from seeing out of the ordinary things in ordinary places. Things that are out of the ordinary help bring awareness to our surroundings and creates an opportunity to re-imagine our sense of place. I create forms that seem out of the ordinary in the public landscape."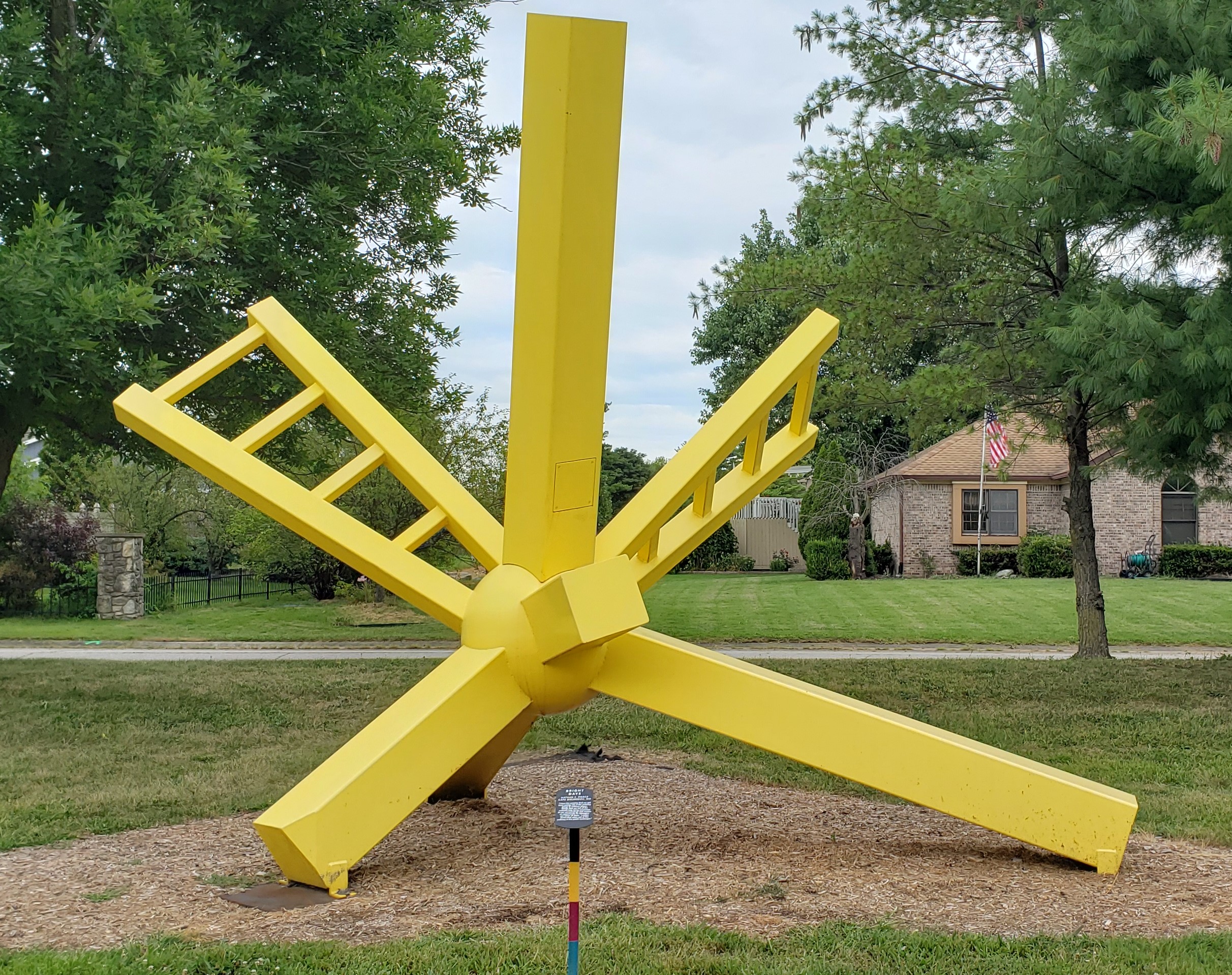 STEVEN MAECK - BURR OAK, IA
"Vase"
"Since 2002 I have been creating sculptural work either fully or partially composed of iron and steel. The focus of my recent work has been almost exclusively in the utilization of industrial salvage which I alter and recombine in a manner that is not only resonant and original but manifests the aura of having been created from base raw material, i.e. cast bronze. Of course there is, and should be, a subliminal sense of the processed heritage of the metal."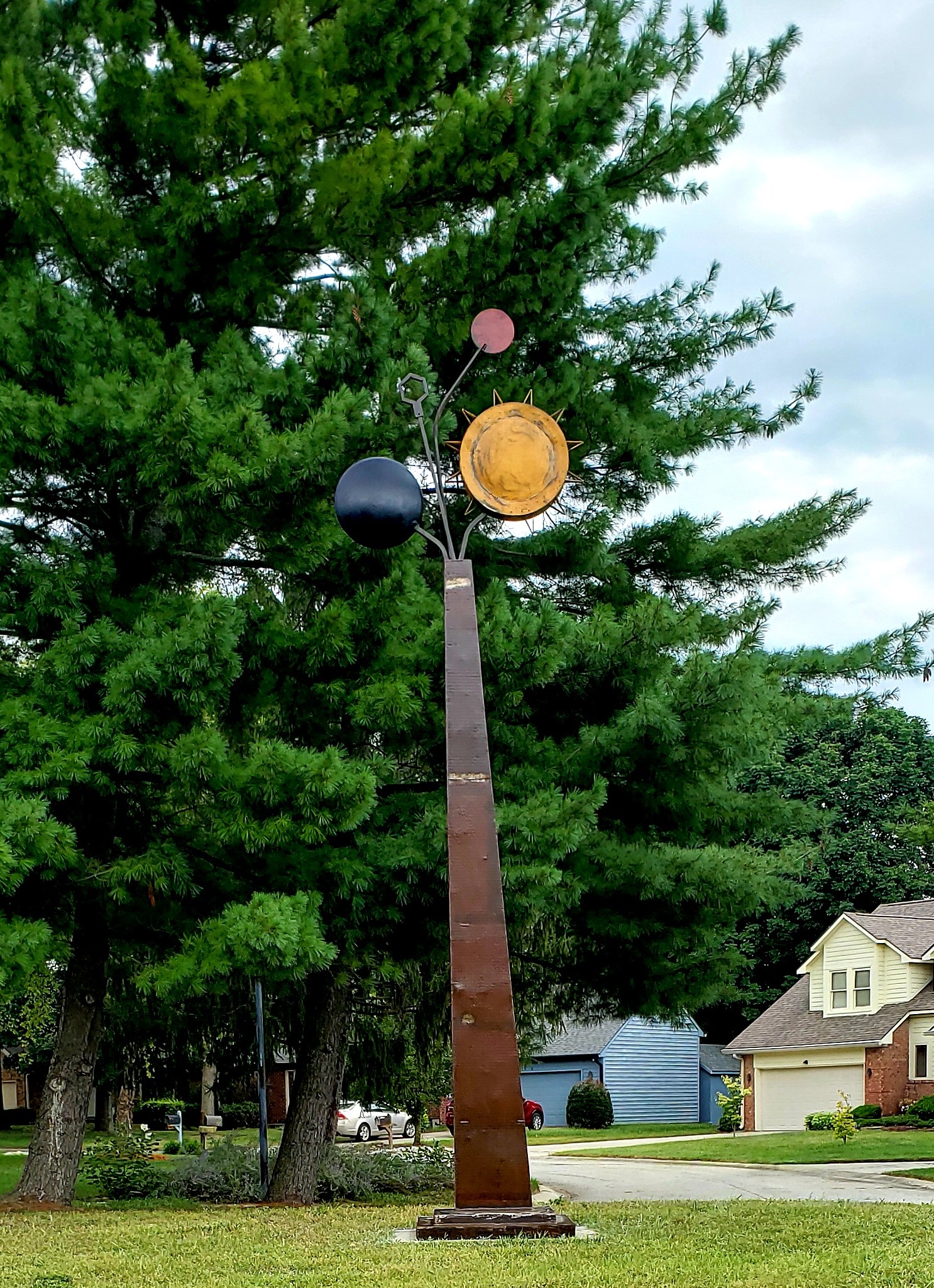 JOHN MERIGIAN
"STRIDER II"
"Strider II is on a mission - it walks with purpose, so focused on arriving that it might just miss the joy of the journey. For us to fully enjoy Strider II, we have to slow down enough to see it - and it reminds us that there are times for pressing on, and then there are times for enjoying the journey."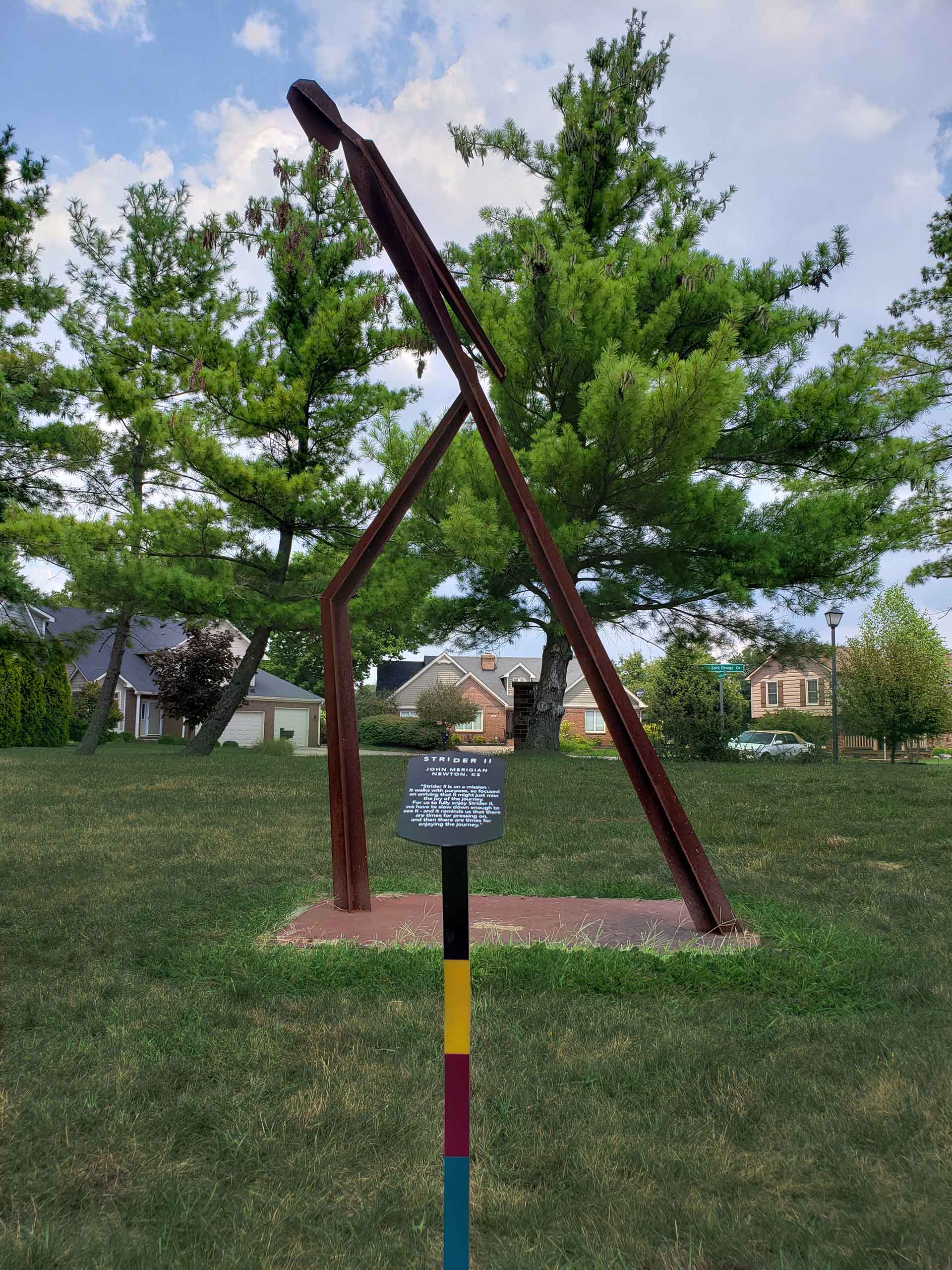 ROBERT CRAIG - DES MOINES, IA
"SEA-SAW"
"Thoughts about mechanical function, human interaction, guidance, and movement were present while I was working on this sculpture. Discrete, identifiable objects are re-imagined, combined, and transformed into something that can't be readily named while some representational sense of the origins of the abstraction are retained. Color is a critical element and the color was chosen to be as suggestive as the part-to-part relationships within the structure itself."