EXTRA SPACE
Old City Park, one of the city's most storied parks located in the heart of downtown, has been completely re-imagined and will once again become a central cornerstone of Old Town.
The reimagined park's recreational centerpiece is a 20-foot cube tower custom designed by KOMPAN, an internationally renowned playground manufacturer based in Austin, Tex. The play tower is the first of its kind in Indiana, and one of only three in the country.
Other features include an 18-foot wide promenade adjacent to Pleasant Creek, seamlessly integrating into the creek's natural landscape; a custom climbing wall and, for younger children, a custom climbing net; extensive open space for non-structured developmental play; a new pedestrian bridge, urban porch swings, bocce ball courts and more.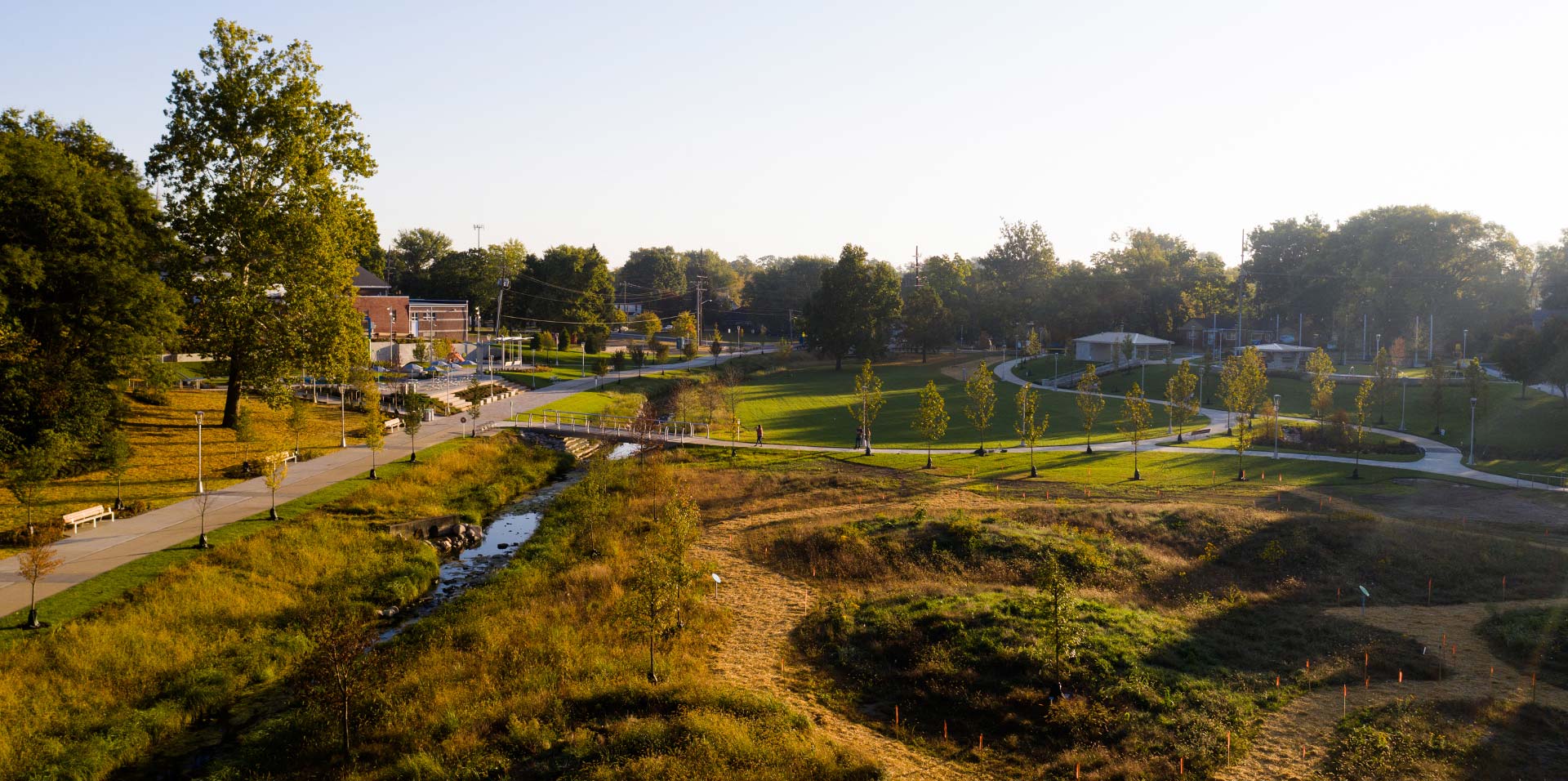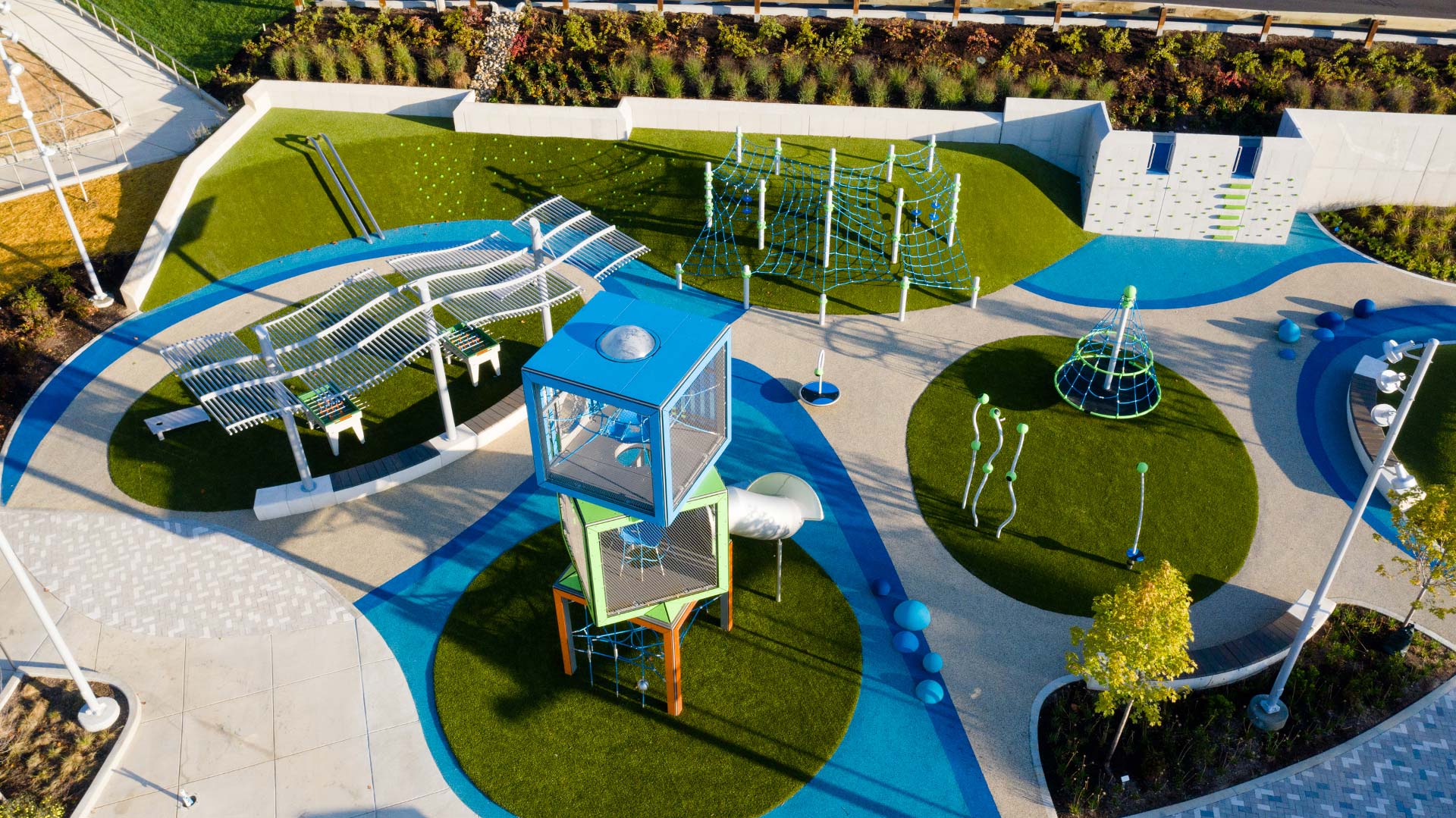 EXTRA SPACE