EXTRA SPACE
Greenwood is taking advantage of the once-in-a-lifetime opportunity to transform the heart of the city.
GOALS
Transform the heart of Greenwood, facilitating a revival of downtown.

Offer diverse amenities and a variety of opportunities to live, work and play.

Create an attractive destination with unique, vibrant public gathering spaces.
THEMES
Connectivity for trails, parks and other public assets

Dynamic gathering spaces

Walkability

Improved roadway connectivity

Seamless integration of greenspace and natural elements
MAJOR HIGHLIGHTS
9 miles of new or reconstructed streetscape

9 acres of new or upgraded open space

75,000+ sq. ft. of potential retail/office space

Proposed 450+ apartments; 130+ townhomes
REDEVELOPMENT AREAS
Greenwood Middle School property

North City Center parking lot

Old City Park

Other city-owned properties
DEVELOPMENT STRATEGIES
Mixed-use properties – residential, office and retail

Bicycle and pedestrian infrastructure

Open spaces woven throughout redevelopment sites

New standards incorporating sustainable site principles
STREETSCAPE ENHANCEMENTS
Main Street

Madison Avenue

Market Plaza
INTERSECTION IMPROVEMENTS
Main St. and Madison Ave.

Main St. and Market Plaza

Madison Ave. and Market Plaza

Main St. and Meridian St.
ROADWAY PROJECTS
Removal of Machledt Drive

Connection between Market Plaza and Surina Way

Additional east-west connection between Madison Ave. and Meridian St.

Roundabout at Madison Ave. and Smith Valley Rd.
GYMNASIUM OPTIONS
INITIAL PROJECT ESTIMATES
Old City Park Improvements - $4.6 million

North City Center Parking Lot Redevelopment - $11 million

Market Plaza/Surina Way Connector Road - $2.6 million

Meridian St./Main St. Intersection Improvements - $800,000

Madison Ave. (Pearl St. to Smith Valley Rd.) - $5.5 million

Madison Ave./Smith Valley Rd. Roundabout - $1 million

Main St. (Meridian St. to Market Plaza) - $3.7 million

Middle School demolition - $1 - 1.5 million
PUBLIC OPEN HOUSES
First open house – Thursday, March 9 at 6 p.m. at City Center building

300 S. Madison Ave.




Greenwood, IN 46142

Additional public open houses will take place throughout the process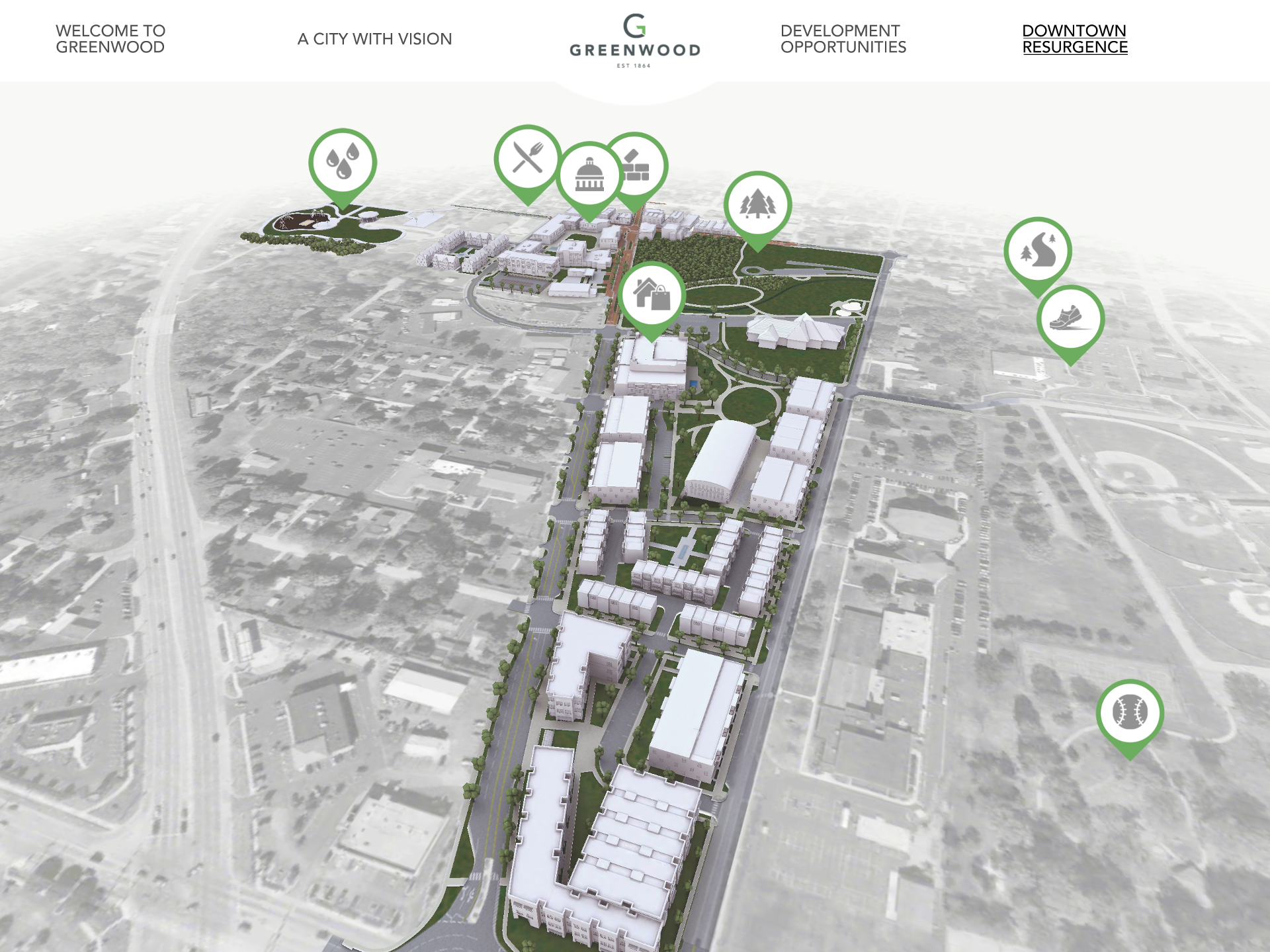 EXTRA SPACE