FOR IMMEDIATE RELEASE
February 11, 2021
Greenwood selects firm for Northeast Skatepark renovation, unveils final design
Construction to begin this spring with opening planned for early summer
GREENWOOD, Ind. –The City of Greenwood is moving forward on plans to transform the 25-year-old skatepark located in Northeast Park. During its meeting earlier this month, the city's Parks & Recreation Board selected Hunger Skateparks to construct the $287,250.00 project. Construction is scheduled to begin in early spring, with anticipated completion in the summer.
"From start to finish, this project has been a collaborative effort between the Parks department, community members, and industry experts," said Greenwood Parks & Recreation Director Rob Taggart. "We can't wait to see the final product and open it up for residents and visitors."
During the development process, the Greenwood Parks & Recreation Department partnered with Hunger Skateparks to engage community members on design ideas. After a well-attended virtual workshop, the design was updated to include mini quarter pipes, bowl pockets with jumps, various stair combo sets, a China bank with a manual, and more. The skatepark will be 7,800 square feet.
The foundation for the skatepark will be made of poured-in-place concrete to provide a permanent foundation instead of various ramps mounted onto asphalt. A portion of the project is being funded through a federal Community Development Block Grant. For more information, visit greenwood.in.gov.
###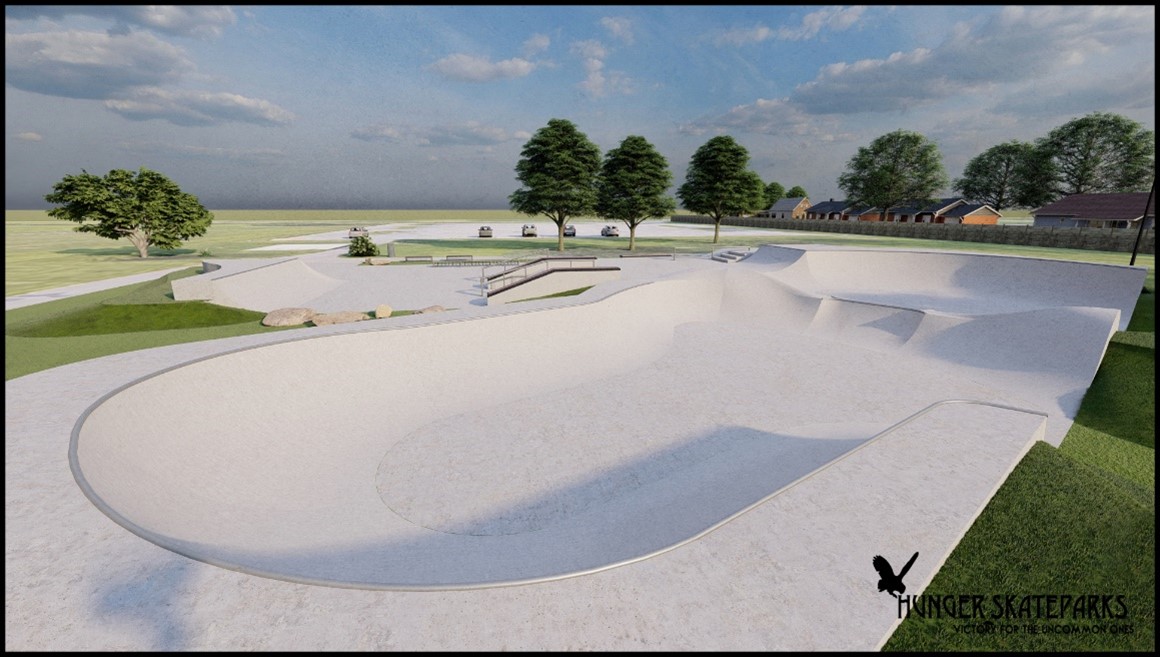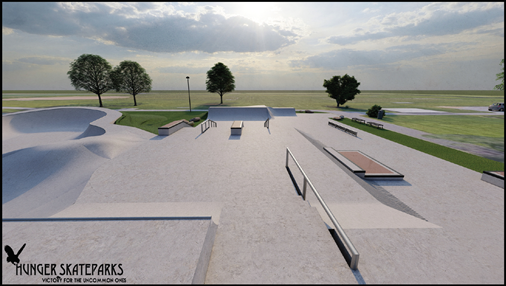 EXTRA SPACE