EXTRA SPACE
The goals of the Community Development Block Grant (CDBG) program are to provide decent housing, a suitable living environment, and expand economic opportunities principally for low and moderate-income people. To get citizen input on actions to accomplish the goals of this program, Greenwood collects community data, holds public hearings and solicits comments from citizens.
Consolidated PlanParticipation PlanAnalysis of ImpedimentsAction Plan Amendment
We are trying to determine the greatest need in the city, and are looking for your input. You can participate in three ways.
Take a short survey. Please answer all questions. Your information won't be shared. 2020 CDBG Citizen Survey
Participate in a virtual CBDG Community Conversation - October 15, 2020 | 5:30 PM | Register for the conversation by emailing Molly Laut at lautm@greenwood.in.gov
Participate in a live Aspire Community Matters forum - October 28, 2020 | 3:00 PM | Greenwood Amphitheater
A committee has been created to assist with the determination of projects. If you would like to be added to an email list to receive updates about the program, please click here.
2019 Projects
Northeast Park Skate Park
Located on Crestview Drive, Northeast Park covers 19 acres and sits adjacent to Northeast Elementary School. Park attractions include a soccer complex, playground equipment, basketball court, softball diamond, two picnic shelters and the area's only skate park.
The skate park will be refurbished, and 2019 CDBG funds will be used to rebuild a new skate park, with a new design and safety features. Estimated completion of the project is summer 2021.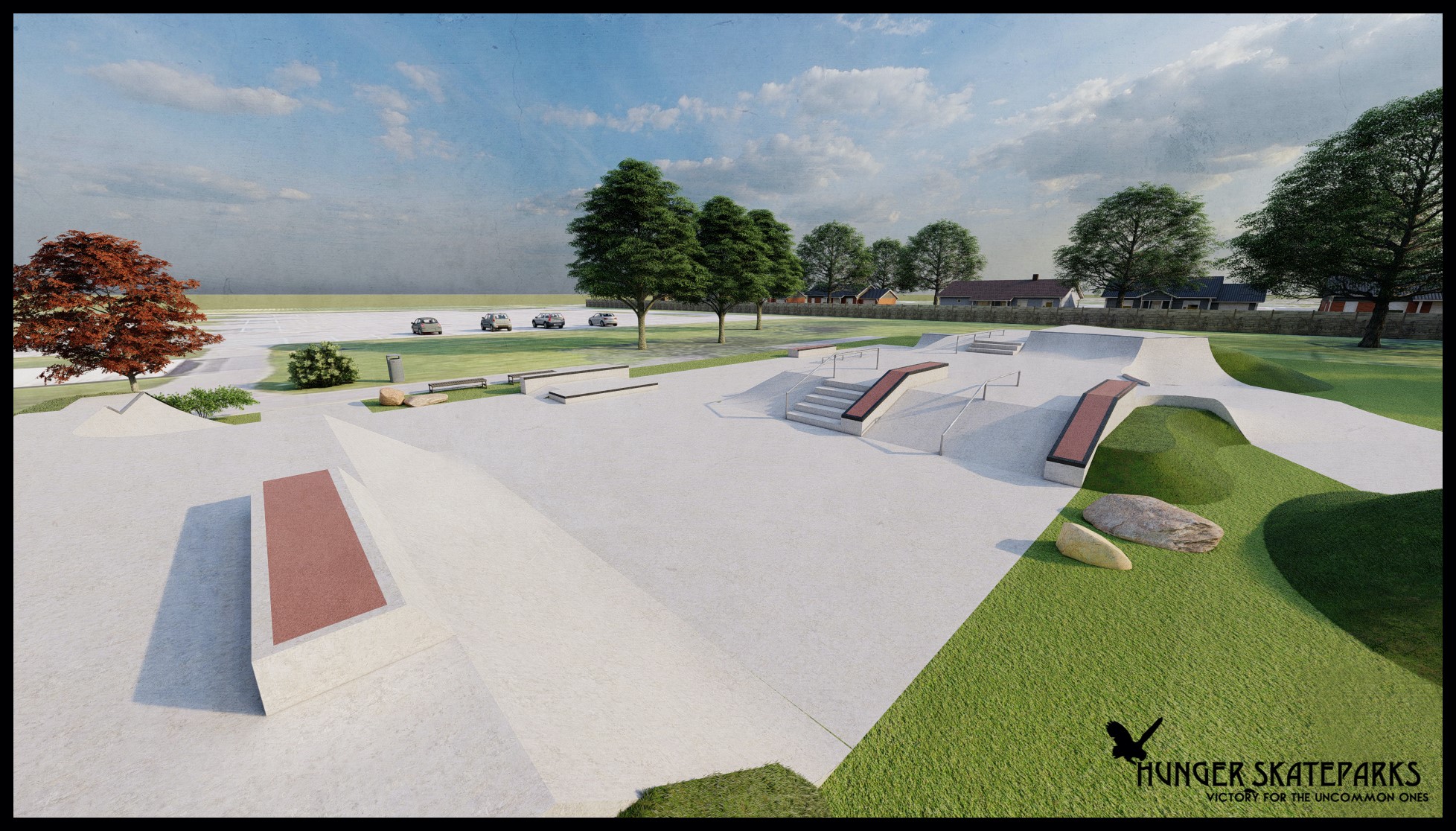 ADA Improvements for Intersections
The Greenwood Street Department's mission is to keep roadways safe, making travel throughout the city as convenient and pleasurable as possible.
One of the ways the city will do this is by making sure all intersections in the community are compliant with the Americans with Disabilities Act (ADA). In 2019, CBDG funding will be used to improve 13 different intersections across Greenwood.
ADA improvements include installation of curb ramps from the crosswalks, eliminating visual impairments on all sides of the intersection, adding detectable warning of the intersection, and clearly marking each intersection. Where applicable, signals are updated for hearing impaired residents.
The City of Greenwood values each individual's civil rights and strives to provide equal opportunity and equitable service to all. As a recipient of federal funds, the City complies with Title VI and all related statutes, regulations, and directives which provide that no person shall be excluded from participation in, denied benefits of, or subjected to discrimination under any program or activity receiving federal financial assistance from the City on the grounds of race, color, age sex, sexual orientation, gender identify, disability, national origin, religion, income status, veteran status, limited English proficiency, or any other protected classification under federal law. The City further assures every effort will be made to ensure nondiscrimination in all of its programs and activities, regardless of whether those programs and activities are federally funded.
For residents who feel they have experienced discrimination, they may file a complaint with the Indiana Civil Rights Commission (ICRC) or the Fair Housing of Central Indiana.
Link to ICRC: https://www.in.gov/icrc/3091.htm
Link to Fair Housing Center: https://www.fhcci.org/
Link to US Department of Housing and Urban Development https://www.hud.gov/program_offices/fair_housing_equal_opp
As a requirement of receiving Community Development Block Grant funds, the city must take steps to assure that discriminatory actions, either explicit or implicit, that constrain the choices of people to procure adequate housing are being identified and mitigated. As such, the City published the 2019-2023 Analysis of Impediments (AI) to Fair Housing Choice.
The goals the City identified are:
Fund the development of affordable housing at a greater rate.
Will work with not for profit developers to seek additional funding for the development of affordable housing in the City of Greenwood.
The City of Greenwood will work towards establishing a local fair housing ordinance.
Provide educational programming for landlords and homebuilders on advertising requirements of the Fair Housing Act.
Establish a website, linked to the main City of Greenwood home page, that will promote fair housing and connect residents to places of advocacy and investigative knowledge. This web page should include direct links to the U.S Department of Housing and Urban Development's Fair Housing website, as well as the Indiana Civil Rights Commission and the Fair Housing Center of Central Indiana.
EXTRA SPACE